Make Your Brand Memorable with Our Commercial Jingles
Our AdJingles are Perfect for Radio, TV & Online!

Get a commercial jingle for advertising – get started today!
Looking to make your brand more memorable? Look no further than our commercial advertising jingles that will get stuck in your head.
With our professional composers, top-quality studios, and years of experience, we'll work with you to develop company jingles that fit your brand's personality and target audience. They can be composed in various styles, from pop, rock, country, and even rap!
Whether you want to play your Ad Jingle on radio, tv, web, social media, or elsewhere, we guarantee satisfaction, or you don't pay!
Don't Like It? You Don't Pay For It
Yes we guarantee you'll LOVE your new AdJingle.
What our radio clients
have to say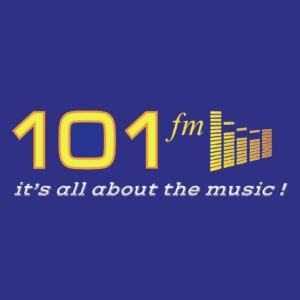 Communication was first class throughout the process and the finished product is right up there with the best of any radio jingle packages in Australia. Thankyou!
Mike Bennett
101FM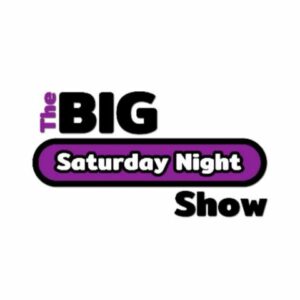 Best company I have found for DJ Drops & Intros, they went above & beyond to help me out with what I required, great price for a great product, worth every penny, I'll definitely be sending over to these guys to work more magic for me.
Craig Piley
The Big Saturday Night Show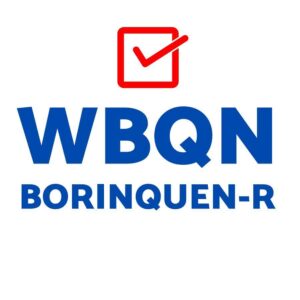 LFM Audio did an excellent job with our Jingles. They gave me options and delivered an excellent jingle package. I would definitely contract them for my future projects.
Jorge Blanco
Borinquen Radio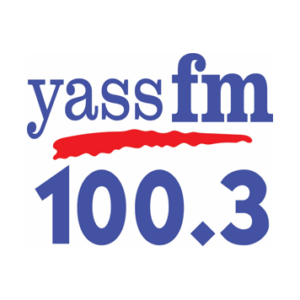 As a highly satisfied customer, I am excited to collaborate with you again in the near future. Your excellent work has generated quite some interest, with several people asking where I obtained the new Radio imaging from.
Andrew McGrath
Yass FM 105.3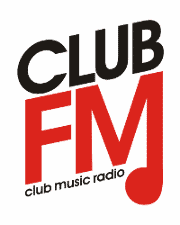 As always, many thanks for the very fast and professional delivery. I highly recommend it for any Top 40 station looking for a fun and great value way to get their station ready for summer!
Felix Hofmann
Club FM Bamberg
Boost Your Brand with a Commercial Jingle

Professional Singers & Musicians
Our team of professionals have years of experience creating catchy and memorable jingles.

Customisable
We'll write the lyrics & music
Collaboratively, we'll compose an AdJingle capturing your brand's vibe and audience.

One Time Cost
Buy out – royalty free
Lifetime musical rights with no recurring costs or royalty obligations. Yes, you own it!

Don't like it? Don't pay
Guaranteed satisfaction
We are so sure you will love what we produce, we guarantee it. Our creative process is well perfected.
Don't like it?
You don't pay for it!
Contact us now

Our team has perfected our creative process after producing hundreds of AdJingles, ensuring they sound awesome! With us starting with a detailed creative briefing, it's rare for clients to be unhappy with the final result. However, if you're not completely satisfied, we're committed to adjusting the jingle until you're pleased. Once you're happy with the final audio, we'll send you the invoice. We guarantee you will love your AdJingle!
Absolutely! You can onsell our AdJingle production services to your advertisers as a radio station. To get started, contact us; we'll be happy to help you set this up.
Our AdJingles can be customised to suit your client's needs, including creating a doughnut format with a sung intro and outro, with flexible instrumental space in between for spoken voiceover that can be updated often.
Reach out to us today, and let's create memorable AdJingles for your advertisers!
We offer a range of payment options, including PayPal, Stripe, Apple Pay, After Pay, and others. Please note that certain payment options may only be available in select countries. If you prefer to pay via Bank Transfer, kindly get in touch with us and we'll arrange it for you. Moreover, we're happy to provide flexible payment plans upon request.
Absolutely! When you purchase an AdJingle, it comes with a one-time cost and no additional royalty fees. Once the payment is made, you'll own the musical rights to the jingle, and you can use it in any way you want without incurring extra charges.
To help make sure your final AdJingle is exactly what you want, we involve you throughout our AdJingle composing process! 🎶🎧
Our team have a proven track record of creating excellent AdJingles, and we are so sure of our process that we even provide a guarantee: you will not be charged if you aren't satisfied with the final AdJingle! 💯💪
We'll start by kicking off a Zoom meeting to discuss your idea for the jingle or, to assist you in developing one.
After that, our team will create the AdJingle music and send it to you for approval/thoughts.
Once we make any necessary musical adjustments and record the singing, we'll produce the final jingle and send you a preview of the mastered audio when it's finished.
Finally, you can pay the final invoice once you are completely satisfied with the jingle. We will release the final high-quality audio files.
We're committed to making sure you're thrilled with the final AdJingle! 😄🙌
Commercial Jingles can spice up your marketing by adding a catchy tune to various platforms, making your brand memorable and engaging. Some creative ways to use jingles are:
Radio & TV: Liven up commercials with a jingle that sticks in listeners' and viewers' minds.
YouTube: Enhance ads or video intros/outros with your jingle to grab attention.
Social Media: Blend your jingle into short videos, ads, or Stories for a cohesive brand vibe.
Online Ads: Amplify video and audio ads with a jingle that leaves a lasting impression.
Phone Systems: Use your jingle for on-hold music or IVR systems to create a pleasant caller experience.
Of course! We have a range of fantastic male and female singers to choose from. When we discuss your project, we'll present you with different singer options that we believe will bring your AdJingle to life. With so many options, you're sure to find the perfect voice to represent your brand and make your adjingle unforgettable.
Don't be shy – drop us a message!
Fill out the form above and we'll get back to you ASAP 😊